Jack-6
With the M4G-Nation Jack-6 colored Belt

Information

Origin
Tekken 6
Debut:
May 19, 2012
Career:
Active
Finishing Move:
Megaton Punch (Gut punch followed by a Windup KO Punch)
Jack-6 is a robot from the popular fighting game series Tekken, he competes as an active member of the M4G-Nation.
Jack-6 is a three time and current M4G-Nation Blue Champion , a former Galactic Championship holder, and a member of the Buu Supremacy. He is one of the greatest fighters to have ever been a part of the M4G-Nation, having defeated nearly everyone in his path. Jack-6 is a mix of power, skill, and hard work and is a overall extremely powerful force. The Jack robots were built and designed to be the ultimate cyborg by the Mishima Zaibatsu. Over time however, the Jack robots would prove to be in need of constant upgrades. With every King Of Iron Fist Tournament, Jack would re-appear stronger than ever. The Jack robots were taken over by rival organization G-Corparation, who sent Jack-4 to kill Heihachi Mishima. After the Jack-5 design was decimated by Heihachi, one final robot was designed with one single goal - destroy the Mishima Zaibatsu. This would be the most dangerous robot yet and proved to be capable of holding his own against any opponents. His name was Jack-6.
Debut and Regin as Galactic Champion
Edit
Jack made his debut in a flaming tables match vs. Iron Man on May 19th 2012. He would win the match and thus begin his run to the top. He would win the Galactic Championship (then known as the Extra-Solar Championship) in a six man ladder match on May 30th after Master Chief vacated the title. He would hold onto the title defending vs. Bojack in singles match, Bojack and The Hulk at Galactic Throwdown, Bane at Solar Eclipse, and vs. Marcus Fenix.
After defeating all these men Jack wanted someone strong, powerful, and worthy. Jason Voorhees - the winner of the Halloween Royal Rumble, came out to accept Jack's challenge. They fought in a non-title singles match with Jason leaving victorious, shocking the champion. Their next fight was a 20 minute iron man match. Jason was leading with one pin before Jack tied it late to retain the title. Jason would call out Jack saying he really did not win and they still have a score to settle. At Big Bang, an Elimination Chamber match was held for the title including Jason, a returning Master Chief, Bojack, The Hulk, and Bane. Jack would be pinned 3rd by the eventual winner Jason ending their rivalry.
Chase for the M4G-Nation Championship
Edit
Jack would claim later saying he was beyond the Galactic title and that he wanted a new title. He then declared that he would be after the M4G-Nation Championship and its champion Darth Vader. Jack defeated Black Dynamite in a single match on January 6th, 2013. He took out Goku in a backstage attack, and would then battle and defeat Captain America by countout to become the new number 1 contender. He would take on Darth Vader at Supernova and would become the new M4G-Nation Champion.
M4G-Nation Champion and new rival
Edit
As the new champion, he cut a promo about all the men he destroyed along the way. Goku - who wanted to get revenge from Jack-6 for taking him out of the title hunt, returned. The GM made a title match on the spot between Jack and Goku. Goku won by disqualification because Jack used a chair. In order to get help to beat Goku, Jack joined the Buu Supremacy on February 6th and made it known that he feared no one. Goku beat Darth Vader to become the number 1 contender but after the match Jack-6 - with help from the Buu Supremacy, would beat down Goku. On February 19, 2013, Jack and Ash Ketchum would lose to Spartan Fury. Goku would call out Jack who once again along with the Buu Supremacy beat down Goku. Goku and Jack finally had their rematch at Northern Lights in a Match of the Year Candidate. The match was contested under extreme rules and after a long match Jack retained.
This was not the end as Goku sought help to beat Jack and the Buu Supremacy and recruited Master Chief, and a newly returning Raphael to create Team Goku. Jack, seeing this, made a challenge between the two groups. a 3v3 elimination tag team match with the M4G-Nation Championship on the line. This match took place at Absolute Zero. After four eliminations it came down to Goku and Jack for the last time. It was close but Jack-6 came out on top winning the match for his team and retaining his title.
Jack-6 vs Yusuke and Boba Fett
Edit
Jack would come out three days later to unveil a new look title with Jack's colors. He declared himself the new king of the M4G-Nation. His next match was to be vs. Boba Fett, who won a 40-man royal rumble to become the number 1 contender. However before their match, Jack called out Boba, Boba was then dropped by new member of the Buu Supremacy Captain Planet. Jack would appear on Vernal Equinox saying Boba was injured and could not complete. Jack would then give out an open Challenge to anyone for the M4G-Nation Championship. Yusuke Urameshi would come out with the money in the bank and cash in for the chance at the championship. It was a very close match but Jack-6 used Yusuke's Sprit Gun to retain the title and remain champion.
With Boba Fett returning and Yusuke proclaiming he would chase the title Jack cut a promo and would settle the issue. He gave out an open challenge for a triple threat for the M4G-Nation Championship. The challenge was accepted by both Yusuke and Boba Fett settling upon a triple threat match held at Sonic Boom. During the main event, Jack-6 would get help from a debuting wrestler Zangief who destroyed both Yusuke and Boba Fett. Jack-6 would pin Yusuke to retain. Jack - and the new fighter would then double chair shot Yusuke's head and back. Jack-6 wanted to break Yusuke's leg with the chair but before Jack-6 could do it, Link returned to save Yusuke and attack Jack-6.
Space Ghost's friend and Supermacy clearing
Edit
Jack-6 would come out with Zangief on May 28th saying he was the future of the M4G-Nation and will be number one and it was the right choice to join the supremacy. But Space Ghost would come out saying that a friend of his was going to make himself known. Space would say that his friend from San Paulo. Jack-6 would claim he was not scared of the new fighter and would ask the new fighter to attack at any time. He would later in the night break a fight between Ash and Captain Pollution and would make a match. Ash vs. Captain Pollution with the stipulation that the loser  will leave the supremacy forever. Jack-6 would confront Space Ghost in the locker room on June 2nd asking where Space Ghost's friend was. Jack-6 would proclaim to be waiting for him. On the State of the M4G-Nation of June 10th 2013 Jack-6 would tell Bane to come out now. Space ghost would warn Jack-6 not to ask for things he would hate later. Jack-6 would proclaim to not be scared. The lights would go out with Bane appearing behind Jack-6. When the lights go back on Jack-6 would be scared of Bane's size and would run away.
Jack-6 would say on the State of the M4G-Nation of June 18th that he was not scared of Bane. Bane had not yet proved himself and said if Bane can beat Zangief then he would become the number one contender for the M4G-Nation Championship and they would faceoff at Galactic Throwdown II (2013). Bane and Zangief would be counted out ending the match in a draw. Jack-6 would then make a deal to shut up Space ghost and end the talk. Bane vs Jack-6 Jack-6 gets no DQ stipulation and his falls will count everywhere. Space ghost accepted the match meaning Bane vs Jack-6 remained on the ppv. The match ended with Bane superplexing Jack-6 in the middle of the ring, causing the ring to break under the pressure. The match was awarded to Bane via KO, and on July 8 it was revealed he was also given the championship.
Reclaiming the championship
Edit
However Jack-6 promised to retake the title from Bane saying he was still the champion on the State of the M4G-Nation. He would then win a handicap match against 2 Fast 4 Speed destroying Dale Earnhardt Jr. and taking out all his rage. Bane would challenge Jack-6 to a Hell In A Cell match for the M4G-Nation Championship on the State of the M4G-Nation which Jack-6 accepted for August 4th 2013. Jack-6 would go on to reclaim the championship he was never properly beaten for by defeating Bane inside Hell In A Cell. Boba Fett won a Toyal Rumble on August 11th, 2013, for a shot at the M4G-Nation Championship at Solar Eclipse 2 in triple threat Hell in a Cell involving Bane and Jack-6. Throughout the month of August, a match between the Supremacy and Team Goku, involving Jack-6 for Solar Eclipse 2 was arranged and rearranged. Goku and Buu finally came upon an agreement to where it would be a 7 vs 7 elimination tag match where the losing team would be fired until 2014 and the members could never team again.
Jack-6 would surprise the M4G-Nation coming back at Vernal Equinox 2 to help Buu and the returning Jesus to face against La Pollution. He would show no ring rust as he pinned Joker for the first elimination. He would later be pinned by M. Bison but Jesus would eliminate both M. Bison and Captain Pollution. 
Feud with Ash Ketchum - "The Greatest of All Time"
Edit
Jack-6 would appear sparingly in the coming months, refusing a chance at the Intergalactic Title, for instance, and choosing to appear only when a worthy challenge, in his eyes, presented itself. Two weeks before M4GNation's biggest event of the year, Galactic Throwdown III, Jack-6 issued a challenge to Ash Ketchum. Jack-6 provoked Ash into accepting a match at the marquee pay-per-view, to determine who was the "greatest of all time." Commentators and observers had been split in their choice of best overall wrestler in M4GNation history, as Ash Ketchum had won all championships at least once, and Jack-6 had undeniably the most dominant run as M4GNation champion.  
At Galactic Throwdown III, Jack-6 met Ash Ketchum for the first time in a straight singles match. After each man refused to be defeated by the other's signature manoeuvres, Jack-6 managed to trap Ash in an inside cradle and hold him using his superior strength for the 3-count. Ash was devastated, and Jack-6 had taken a large step toward cementing his claim of being "the best ever." 
On the July 16, 2014 edition of M4G-Nation Blue's semi-weekly show, Jack-6 issued an open challenge, continuing with his search of being "the Greatest of all time." The challenge was met by the returning Sub-Zero, who managed to stand toe-to-toe with Jack-6. However, Jack-6 ended up being beaten down by the returning Sub-Zero, and then #1-Contender Sephiroth, Venom, and Ryu Hayabusa. Jack-6's former nemesis Bane would return to come to the apparent aid of Jack-6, driving off Jack-6's attackers. However, Bane attacked Jack-6 with a chair, punctuating the assault on the two-time M4G-Nation champion. Jack-6 would later team with Jesus and Ash Ketchum in order to stop the new faction the Unwashed. The team would put up a good fight but would ultimately lose. 
On Top Once More
Edit
Jack-6 would then be placed in the 7th Royal Rumble and would get one elimination but would be later eliminated by Gypsy Danger. He would be placed in a 10-man rumble match and would win last eliminating, ironically, Gypsy Danger for a shot at the M4G-Nation Blue Championship at Solar Eclipse 3. He would face Kratos in what looked to be a war between these two titans of the M4G-Nation. It would take four spears, two Last Ride powerbombs, a sunset fip powerbomb to the outside, and two F-5's to put down Kratos but Jack-6 would finally get the M4G-Nation Blue Championship making him a 3-time M4G-Nation champion. Jack-6 would also appear in a M4G-Nation Blue house show as a part of team Blue who will face the Unwashed at M4Gamania. Later the same night he would face Sub-Zero in a champion vs champion match but would lose after Sub-Zero powerbombing him into a corner.
Theme Song
Edit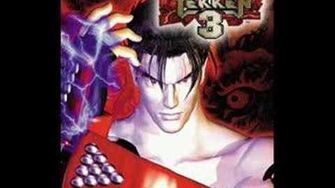 First Theme Song.
Jack-6 is one of two three time M4G-Nation Champions the other being Captain America.
Jack's reign as Galactic champion started on May 30th 2012 and ended December 30th 2012, making this title reign seven months long or 215 days. This is the second longest title reign of any title in M4G-Nation history.
He also had the longest reign of any Inter-Universal/M4G-Nation Champion.
His titles reigns are over 1 year long in length combined, longer than anyone else in the M4G-Nation by a significant amount.
Jack-6 has been known to steal the finisher of his opponent from time to time. Examples include when he used Goku's finisher at Northern lights, and when he used Yusuke's finisher to end their match at Vernal Equinox.
The M4G-Nation Championship belt has his colors of Green and Blue.
Jack-6's entrance with a Championship is rather similar to Brock Lesnar's entrance.
It has been joked that Jack-6 is afraid of floors due to his fast walk to the ring in his entrance.
Accomplishments
Edit
Community content is available under
CC-BY-SA
unless otherwise noted.